What is this suggestion related to (eg. Website / Launcher / The game itself / etc. ):
Game
Description:
It might be too late to suggest something like this, not sure, but here goes anyway:
Currently, all characters start with 1 in every stat, would it be possible to have customizable starting stats on character creation like in RO1?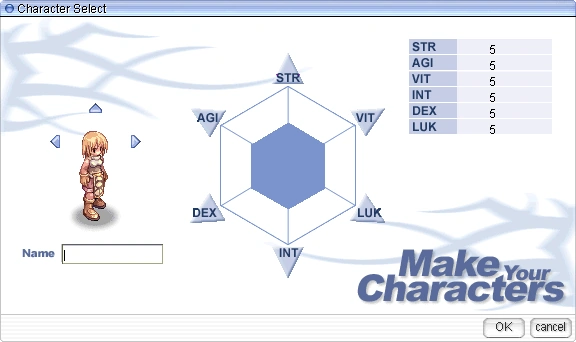 This could also potentially make the early combat experience on Lif Island a bit less tedious.
(Not sure about this though, other changes unrelated to this suggestion might be needed for that.)